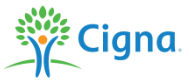 Are you interested in locating a patient-centered dental team in the Cigna dental insurance network? If so, you have come to the right place at Elegant Smiles. We take pride in offering our patients the best of cutting-edge dental care and we are Cigna dental insurance providers.
At Elegant Smiles, your comfort and optimal oral health are top priorities. We know that dental care can be costly, so we work with you and your insurance to provide the best care and make the most of your dental insurance dollars. Our office uses advanced dental technologies and methods to ensure that patients have a comfortable, relaxing experience while undergoing dental care. It begins with a comprehensive oral exam.
The oral exam is part of our preventive care, which is fully covered by your Cigna dental insurance plan. X-rays and professional cleaning are also covered. Once your exam is completed, a dental treatment plan will be created if you need additional dental work.
Dentists that Accept Cigna
We accept many types of dental insurance at Elegant Smiles. Cigna is one of them. Our administrative team can help you determine the best use of your Cigna dental dollars. General dental procedures are partially covered up to a point. Some elective procedures may not be covered under your plan. We work with you to ensure that you get the dental care you need in the most cost-effective manner, using your dental insurance dollars wisely.
Take advantage of your dental insurance by getting your preventive care at Elegant Smiles. Regular oral exams are the best defense against major dental issues. Early diagnosis and treatment of potential problems are better for your oral health and general well-being. They are also the best way to keep dental costs at a minimum.
Contact Elegant Smiles today to schedule your comprehensive oral examination. Let our dental team help you achieve your best oral health and your most elegant smile. Our administrative team will be happy to answer any questions you may have about your Cigna dental insurance policy.