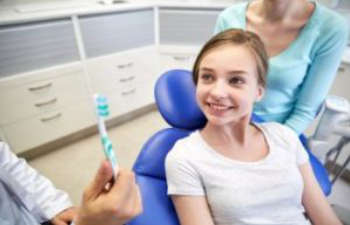 Here at Elegant Smiles, our mission is to ensure that everyone we care for has the best dental health possible. And we've got a special place in our heart for our smallest patients!
Why is dental care so important to the health of your kids?
Healthy Smile, Healthy Body
Pediatric dentistry isn't just about curing a toothache. A lack of dental health can actually have a negative impact on your child's overall wellness down the road.
For example, if your child's teeth hurt, he or she isn't likely to eat nutritious foods like fresh fruits and veggies. Rather, they'll reach for softer things that may lack vitamins such as processed desserts, sweet drinks, and chicken nuggets.
Research has shown that conditions like gum disease, tooth decay, and abscess correlate with problems like heart disease, type 2 diabetes, and even brain infections.
Why not start now to ensure that your child's teeth have a healthy foundation for the future?
Confidence is Key
Never underestimate how much a child's smile means to him or her. Like adults, kids can feel self-conscious for having smelly breath or discolored teeth. No one likes living in constant discomfort, either.
Regular dental care and great oral hygiene will help keep kids in good health and smiling with confidence.
Restorative and Preventive Pediatric Dentistry in Brookhaven
Are you looking for a pediatric or family dentist who's great with kids?
Dr. Hosaka and the rest of our team would love to welcome your family for relaxed and comprehensive dental care. From an initial check-up to a basic cleaning, from sealants to oral hygiene recommendations, we've got it all.
Call us today to plan your visit.