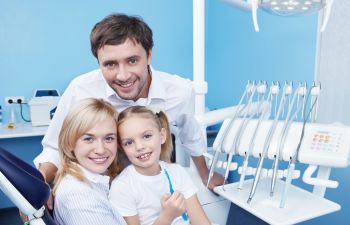 Dental veneers are valuable and permanent restorations that need diligent care. They aren't well-suited for youths who are still growing, prone to dental accidents, or have poor oral hygiene.
So, if your young child has a chipped tooth or other smile imperfections, what can you do about it?
Teeth Whitening
A veneer can perfectly cover up a stained tooth, but it might not be the best solution for your child. Under the guidance of a Brookhaven family dentist, you might be able to whiten your child's stained tooth to help it look better.
Dental Bonding
It's easy to fix most chipped teeth with a small patch of tooth-colored bonding material. Dental bonding is fast, cost-effective, and requires no numbing. It also preserves more of your child's natural tooth than veneers would.
Orthodontics
If your child has a crooked tooth or gap in their front teeth, then he or she may benefit more from braces rather than a veneer that merely covers up the imperfection.
Dental Crown
A severely damaged tooth may need the support that only a crown provides. This is true for both kids and adults. A crown may also be better for your child since it holds up better than delicate veneers.
For young kids, the most important thing is having pain-free teeth so that they can eat and speak with confidence. If your child isn't bothered by a small cosmetic issue, then it may be best to wait to fix it until they're ready. He or she may be ready for veneers in by the time they get closer to graduating.
Visit the Brookhaven pediatric dental team at Elegant Smiles to find out which treatment method is best for your child's smile.