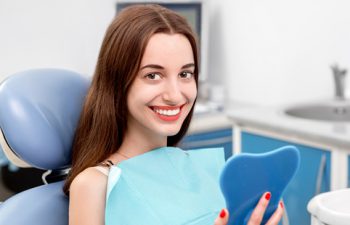 Both porcelain veneers and crowns are popular procedures at Elegant Smiles in Brookhaven. To help you better understand each treatment, and to choose the right one for you, here is a breakdown of the similarities and differences of each procedure.
Similarities Between Veneers and Crowns
Some of the similarities between these two procedures are as follows:
Custom-made to the desired size, shape, and shade
Offer you a smile makeover that significantly improves the appearance of your smile
Cemented to your natural tooth permanently
Strong, durable and last a long time
Two-step procedure where you first get your teeth prepped then come back and get the veneer or crown placed. In some cases, dental practices are equipped with in-office software and technology that make it possible to design and fabricate crowns and veneers on the same day.
Differences Between Veneers and Crowns
Below are the differences between these two procedures:
Veneers are cosmetic, while crowns are restorations that are necessary for prolonging the life of a natural tooth
Dental Crowns can be placed on teeth that have had previous dental work, while veneers can usually only be placed on virgin teeth
Dental insurance policies will not pay for veneers, but crowns are usually covered at about 50%
Crowns cover the entire natural tooth while veneers only fit over the front of teeth and slightly overlap around the back
Which Procedure Is Right for You?
If you want to improve the appearance of your smile, then it's time to see Dr. Hosaka and the staff of Elegant Smiles in Brookhaven, Georgia.  During your consultation, we'll examine your teeth and determine which solution is best for you. Give us a call today to get started!