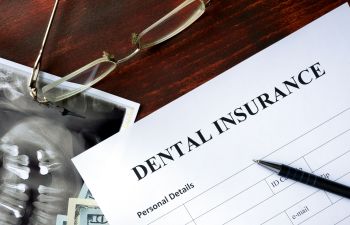 Changes in the Affordable Care Act and IRS insurance requirements mean that more people are covered by health insurance than ever before…but at the same time, many are now going without dental coverage.
Because dental benefits aren't necessarily required under all insurance policies, many employers are dropping it from their benefit plans. This can leave people without the dental insurance that they were used to having in years' past.
Fortunately, our Brookhaven dentist makes it easy for you to save on oral health services, thanks to our affordable in-house savings plan.
Annual Checkups and Diagnostic X-rays
Enroll for just $175 per year and get access to preventive and diagnostic care that keeps your smile in check. That way, you can take steps to correct dental problems when they are smaller and more affordable to treat.
Your membership includes annual exams, including recommended digital x-rays to monitor your dental health from year to year. This savings opportunity is specifically for our patients who do not have insurance coverage.
Save Up to 35% On Select Treatments
Looking for a Brookhaven dentist that offers sleep apnea solutions, emergency appointments, or gentle cleanings? Our membership plan enrollees can get up to a 35% discount on their treatment. During your care planning, we'll discuss the final financial details so that you're never caught off guard by a surprise bill in the mail.
You can even use your membership discount toward elective procedures, like cosmetic veneers!
Keep your teeth healthy without breaking the bank…even if you don't have dental insurance! Contact Elegant Smiles today to learn more about our high-quality, affordable services in Brookhaven.