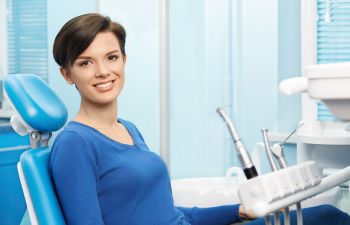 At this time, we only have the ability to stop decay and patch up the damage. Dental fillings and fluoride and the main tools. While reliable, these methods don't heal and restore the tooth.
Here are a few promising cavity-reversal methods on the horizon which may completely revolutionize dentistry within the next generation.
Aspirin
Researchers at Queen's University in Belfast have found that this cheap and trusted pain killer may play a role in stimulating the tooth to rebuild dentin. Aspirin placed in a cavity may stimulate stem cells in the tooth to regenerate lost tooth structure in future treatments.
Alzheimer's Medication
A drug called "Tideglusib" was originally developed to treat Alzheimer's disease. But it's also successfully cured decayed teeth in mice. Pieces of sponge soaked in the drug were placed in cavities in mouse teeth and the teeth completely healed within a matter of weeks.
EAER (Electrically Accelerated and Enhanced Remineralization)
Cavities start in spots of weakened enamel. A small electrical current can be used to channel minerals into teeth to reinforce them. Teeth naturally go through a process of losing and reabsorbing the minerals that keep them strong. But expediting this process with the help of electricity could prevent teeth from weakening in the first place.
Dentistry could get a lot less scary for those with dental phobias.
Imagine just getting a medication put on your tooth to heal it instead of sitting through an hour of treatment.
But until we learn more about the efficacy and safety of these new techniques, we just have to keep fighting decay in the traditional way.
Get the best in restorative and preventative dentistry right here in Brookhaven by scheduling a dental checkup at Elegant Smiles.