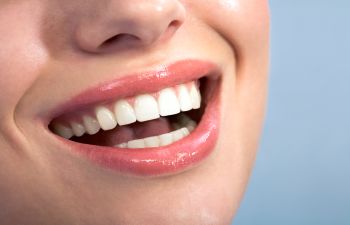 Professional teeth bleaching in Brookhaven will get you a dramatically whiter smile. But unfortunately, those results won't last you long unless you do something to help things along. 
Try these tips to get the most out of a professional whitening session and keep your teeth white for as long as possible.
1. Avoid Staining Foods
Naturally, if you want to avoid dental stain, you have to avoid the things that cause it like tomato sauce, curries, berries, cherries, soy sauce, and balsamic vinegar.
2. Practice Excellent Oral Hygiene
Dental plaque is a huge contributor to stain. Keep up with it by brushing two to three times a day and flossing once a day for a brighter smile. Use a powered toothbrush for more intense results.
3. Switch to Water
Your favorite beverage is probably responsible for the majority of your tooth staining. Drinks such as soda, wine, sports drinks, coffee, tea, and dark-colored fruit juice can all cause tooth discoloration. Switch out those beverages for plain water to prevent stain from ruining the results of your teeth whitening.
4. Quit Smoking
Tar and other chemicals in cigarettes quickly stain tooth enamel. If you smoke, try cutting back to keep your teeth from yellowing.
5. Create a Teeth Whitening Maintenance Routine
To maintain your professional whitening results, you may need to have your teeth regularly whitened by a Brookhaven dentist. Get your teeth bleached once or twice every year or even once every two years to maintain that stunning white smile.
In between visits, use a whitening toothpaste and whitening rinse.
For a teeth whitening update and more tips on maintaining a bright smile, visit Elegant Smiles!