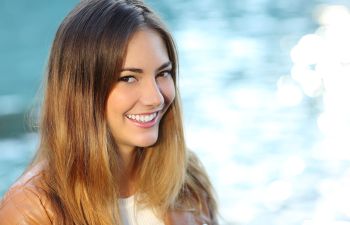 Some people think that dental veneers are an unnecessary luxury. But that's passing a premature judgement. Until you find out what veneers are really about, you're smile is probably missing out.
What Veneers Actually Do
A veneer is a thin shell of material, usually porcelain. It's a bit thicker than a contact lens and it's molded to conform to the shape of a tooth. The "target" tooth has a bit of enamel removed from the outer front surface. Then, the pre-formed customized veneer slips over the tooth, essentially replacing that enamel layer.
If you get a veneer, it will be cemented in place after ensuring you like their look and design. This gives you a nearly-permanent smile enhancement. Veneers aim to create a gorgeous front for your smile, masking any unwanted imperfections.
Benefits of Getting a Set of Veneers
Do you hide your smile in shame because of:
Gaps
Rough enamel
Chips
Uneven teeth or
Deep staining
Any upper front teeth affected by such issues may be making you more self-conscious than you realize. Try improving your smile with veneers and you'll be surprised at how often you'll want to show it off!
Getting a dental veneer is an easy way to boost your confidence. People will probably view you as a different person…in the very least, they'll know that something is "different." Upon seeing your new smile, some might even conclude you've made other positive changes, like in your weight or hairstyle.
Best of all, putting veneers on your teeth could get you excited about your dental health. There's no better motivation to brush than having a glowing grin! Contact Elegant Smiles today to plan your veneers consultation.