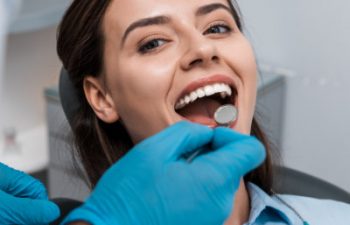 Are you planning to have a broken or decaying tooth repaired in the near future? It's natural to want to understand which treatment choices are available. By having the information ahead of time, you can make an educated decision about the future of your oral care. 
Crowns: Cover and Reinforce
The reason why so many people refer to crowns as "caps" is because of how they slip over the entire tooth structure similar to a small helmet. Crowns protect the tooth underneath and reinforce the enamel that's left. If there's a chance of your tooth breaking from normal biting pressure or chewing, then a crown will typically be the best restoration for your smile. However, if the tooth damage is minimal, it's usually overzealous to reduce the remaining healthy structure in order to install a crown.
Fillings: Repair from the Inside
Dental fillings go inside of healthy, structurally sound tooth enamel. They fill in the void that was created by decay. But in order for a filling to be durable, the hole in the tooth can only be so large. Fillings are best when less than 1/3 of the tooth is affected by decay.
Sometimes if you have an older, larger (silver) filling that needs to be replaced, the surrounding tooth needs to be prepped before a new filling can be installed. In that case, the next step may actually be getting a crown instead of another filling.
Which One is Best for Me?
If you need a second opinion on ceramic crowns vs. dental fillings from a Brookhaven dentist you can trust, call Elegant Smiles today! We're happy to answer any questions that you may have.