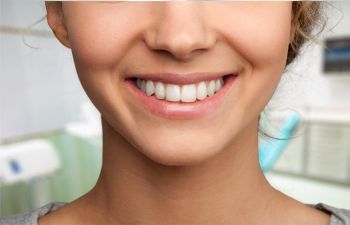 Investing in a beautiful smile can help you feel more confident on a day to day basis. When your teeth look great, you'll be more prone to smiling in front of other people, laughing in a group, and even posing in photographs. But before you commit to a big smile makeover, you'll want to review all of your options. Two of the most popular treatments for enhancing front teeth are cosmetic bonding and dental veneers.
Bonding: Fast and Affordable
If you have a single tooth with a surface flaw, dental bonding might be your best answer. Bonding matches the tooth it's attached to, allowing the restoration to recreate your tooth's ideal shape without attracting too much attention. The only thing is that cosmetic bonding is for smaller areas, as opposed to covering the entire tooth. You might want to consider bonding if you have a small gap, chipped edge, or a surface irregularity that attracts unwanted attention.
Veneers: Go Big or Go Home
Dental veneers cover the entire front surface of the treated teeth. And in most cases, you'll need to place them in sets of 6-8, depending on how wide your smile is. Veneers are a multi-tooth treatment, as opposed to managing a single tooth with aesthetic issues. They're ideal when you want a dramatic smile makeover to change the overall appearance of your front teeth.
Getting dental veneers usually requires a two-visit process, over the span of a couple of weeks.
Request Your Consultation Today
Still not sure which cosmetic solution is best for your teeth? Reserve a consultation at Elegant Smiles (Brookhaven) to get the answers you need.