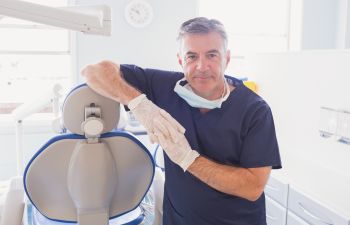 Now that social distancing rules are starting to taper, you've probably noticed that nearly all of the dentists' offices in Brookhaven are closed (or at least appear to be.) That's because offices are providing same-day emergency treatments, but not routine checkups or elective procedures at this time.
What does this mean for you as a patient? Well, if you're thinking of whitening your teeth or starting a smile makeover with your stimulus check, you'll need to wait a while. Elegant Smiles is rescheduling things like cosmetic dentistry and dental cleanings for the time being. But…if you're in pain or have a dental emergency, you can still give us a call at any time.
Your call to our Brookhaven office will roll through to an on-call staff member or one of our dentists. Once we're able to talk through your dental problem over the phone, we can determine if you need emergency treatment. If you do, we can arrange to meet you up at the office to provide urgent care. Or, we might recommend a medication to take in the meantime to keep your toothache symptoms at bay.
Elegant Smiles is constantly monitoring the recommendations of the American Dental Association (ADA) and Centers for Disease Control (CDC) to ensure that proper safety measures are taken for each of our patients. If we do need to meet you up at the office, there will be minimal staff on site, and we ask that you wait in your car and call when you arrive. Someone will meet you at the door to escort you directly to a treatment room.
In pain? Call our Brookhaven dentist today.